H+W Creates Uplifting Work for a Local Treasure — the Kansas Aviation Museum
Howerton+White is proud to call Wichita, Kan., — the Air Capital of the World — home. Over the years, our marketing agency has enjoyed partnering with many aviation clients. We recently donated our design services to the Kansas Aviation Museum. Our expertise in this area allowed us to develop a visual brand that resonates with the museum's mission.
Alan Kennedy, Director of Platform Strategy for H+W, is a volunteer and board member for the Kansas Aviation Museum and was a leader on this project.
"The unified brand imagery we've created for the Kansas Aviation Museum provides a cohesive, contemporary library of visuals the museum can use for many different events. We chose to use themes that resonate with the aircraft industry, such as the blue sky found in many pieces," said Kennedy.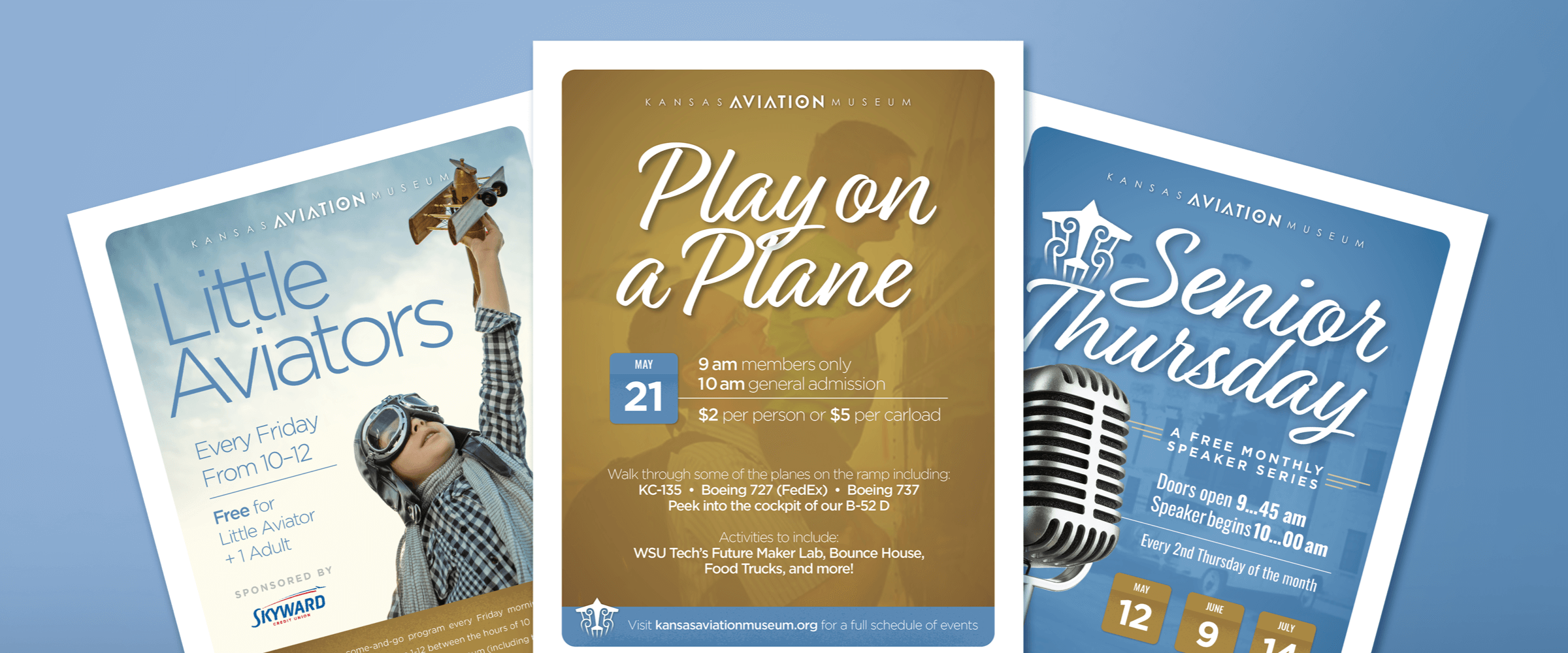 On May 21, the Kansas Aviation Museum will host its annual Play on a Plane event, with promotional materials featuring some of the new design work donated to the museum by Howerton+White.
The Play on a Plane event is an excellent opportunity for enthusiasts of all ages to climb aboard and get an up-close look at aircraft, including a Boeing 727 FedEx cargo plane, a retro Boeing 737, a KC-135, a B-52 D, and more. The family-friendly event will also host children's craft and activity stations, vendors, and a lunch concessions stand.
Do you have a business, brand, or organization that needs elevating? Howerton+White can help set you up for success with a digital marketing strategy and services no matter your industry. Contact us at getstarted@howertonwhite.com.