Account Based Marketing Integrates Sales Efforts and Marketing Campaigns for Greater Effectiveness
Lengthy Business-to-Business (B2B) sales cycles and varied customer journeys can be difficult marketing challenges to overcome. That's why many companies are using Account Based Marketing (ABM) to invigorate sales and marketing efforts.
ABM is a strategic marketing approach in which key business accounts are marketed to directly, as units of one, rather than the typical "one-to-many" model. The idea is to direct business development efforts toward the most valuable prospects with layered, integrated efforts. Campaigns can be scaled to fit the needs of any sized business and the number of targeted contacts can increase with marketing automation tools.
ABM is a strategic marketing approach in which key business accounts are marketed to directly.
One of the keys to effectiveness is in matching sales efforts with all other functions. "It's a high-touch, personal approach that works best when sales, marketing, and account management teams are aligned within the ABM strategy," says Nicole Howerton, co-founder and managing partner of Howerton+White (H+W), an integrated marketing agency specializing in B2B marketing. "When all efforts are moving in the same direction—account targeting, audience segmentation, channel strategies, and content—businesses experience greater sales success."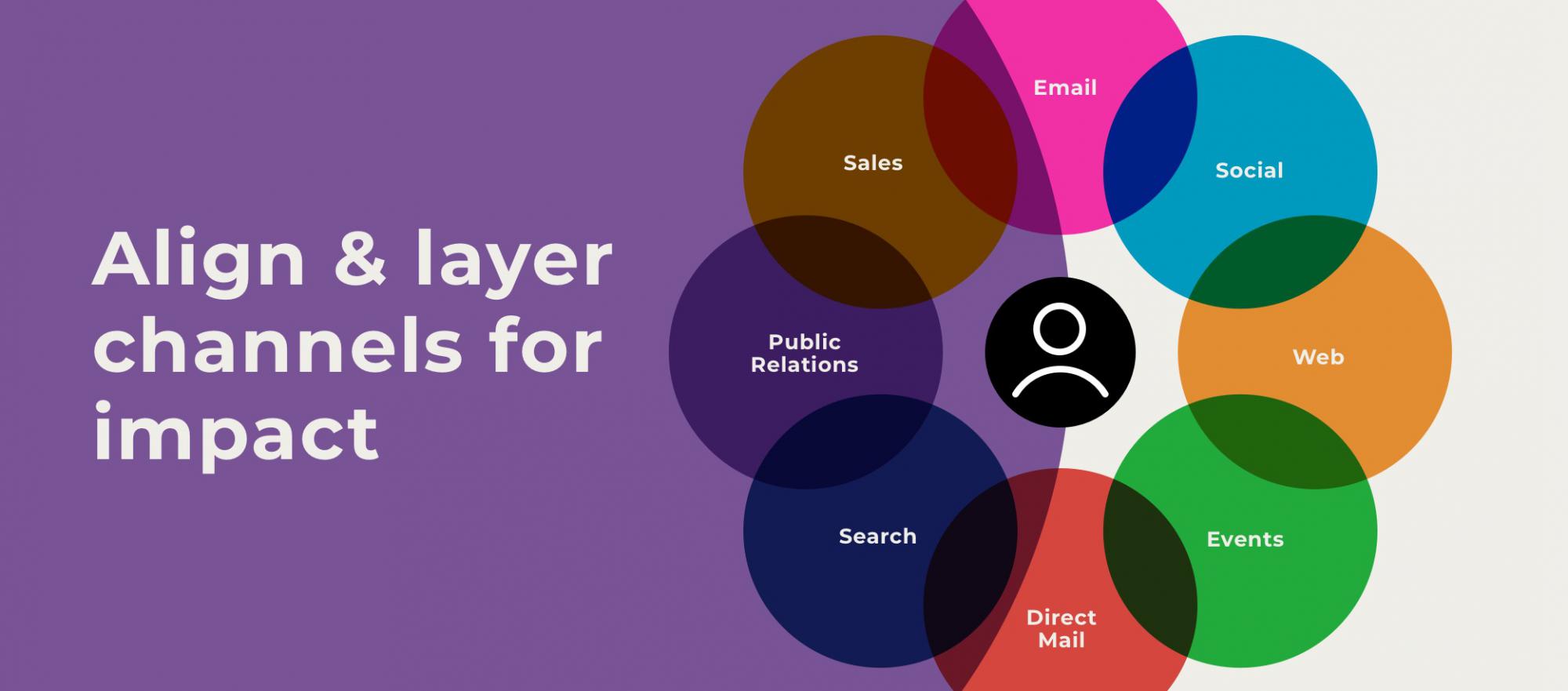 While the specifics of ABM campaigns will vary with each organization's priorities, resources, and goals, a few guiding principles are important to incorporate in any ABM effort.
Identify High-Value Prospects The "80/20" rule in sales suggests about 80 percent of revenue comes from roughly 20 percent of customers. By designing ABM campaigns geared toward the top 20 percent of prospects, companies can better align efforts toward the biggest potential gains. "What is the one company you would most want to add to your customer list?" says Howerton. "Start by making a list of individuals within that company who are in decision making roles. Target the company by connecting to those key people."
Choose One-to-One or One-to-Few Some organizations hold strictly to a one-to-one program, creating custom messages and content for specific people within one company. Others prefer a one-to-few model, broadening the target to several similar accounts within an industry or niche. A one-to-few program may include less customized information for individuals but must still be highly relevant to achieve engagement.

Layer Channels for Impact   Because today's customer journeys can be anything but linear, utilizing many channels is the best way to deliver content. While layering is a best practice for any marketing campaign or audience, the ABM model is unique in terms of timing; contacts, messages, and assets sent to prospects should happen within short time frames, rather than spread out over weeks or months. These communications can include personalized direct mail pieces, including letters and notes, short introductory emails, LinkedIn messages, and phone calls. "Each person may respond to different types of content or prefer a specific form of communication," says Howerton. "Sending multiple invitations to connect may seem aggressive, but with so many channels and messages, it's necessary as prospects will have preferred ways to communicate."
Use Consistent Messages   Use the same key messages throughout all channels to ensure audiences build awareness around your company's unique benefits. Key message pillars should be tailored to demonstrate how your offering overcomes the pain points associated with specific audiences. "ABM content should reflect your company's current marketing language in order to successfully build brand equity and awareness," says Sheree Nikkel-Dixon, associate creative director/brand strategy at H+W. "This integration between sales and marketing—including message alignment—is crucial to ABM's success."
Leverage LinkedIn Tools   Among social platforms, LinkedIn is by far the most effective communication tool for B2B companies. Before launching an ABM campaign, sales staff should optimize and update personal LinkedIn profiles and the company's profile page, says Howerton. "Make sure content on these pages directly demonstrates the value you and your company can bring to difficult challenges. Move from a sales mindset to a helpful solution provider or consultant." In addition to standard requests for connecting, LinkedIn tools such as Sales Navigator and InMail can provide helpful ways to increase engagement with influencers.

Integrate ABM with Marketing   Think of ABM as an additional tool alongside full-funnel marketing strategies. Companies should continue to build brand awareness through ongoing advertising, public relations, events, and more. Both sales and marketing can be strengthened by coordinating all target audiences and key messages. When a prospect sees consistency among all channels and platforms, brands build trust, increasing ROI for all outreach activities.
Remember, no matter the size of a business development team, ABM can be an effective way to grow sales. Chances are sales staff are already doing much of what ABM requires. "Shifting to an ABM approach doesn't usually require new sales techniques—it's simply focusing those efforts on a few people at a time," Howerton says.
Howerton+White can provide real-world examples and assistance.